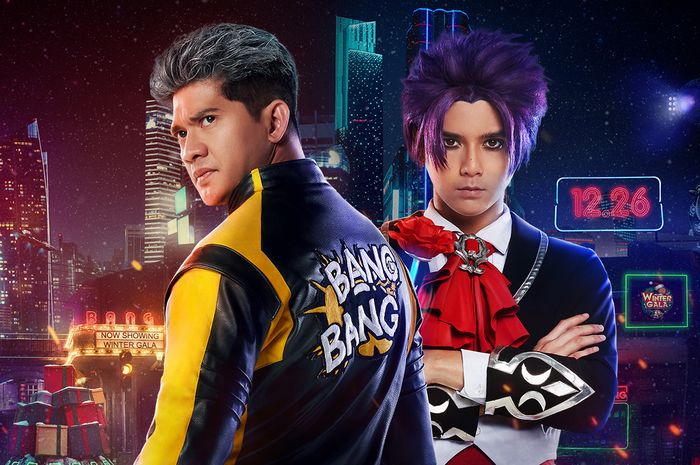 Moonton
Mobile Legends short film 'Winter Clash'
GridGames.ID – After being curious, finally the short film titled Winter Clash made by Mobile Legends can be watched by all fans on December 18 yesterday.
The short film stars two well-known Indonesian actors, Iko Uwais who plays the hero Chou, and Al Ghazali who plays the hero Gusion.
The two actors have starred in many popular films in Indonesia and can certainly bring Chou and Gusion characters from the game world into the film.
Also Read: Revealed! Al Ghazali Plays Hero Gusion at Winter Gala 2022 Mobile Legends
Winter Clash itself is a short film produced by Timo Tjahjanto (Timobros), a popular Indonesian director who has produced many popular films in Indonesia.
https://www.youtube.com/watch?v=Ya9dgVe0o9I
This 5 minute short film depicts an exciting battle between 2 legendary Mobile Legends heroes, namely Chou and Gusion who want to show the strength of their fighting skills.
The battle lasted a long time until another Mobile Legends hero, Angela, came to reconcile the two.
Also Read: Iko Uwais Plays Chou at the Winter Gala 2022 Mobile Legends Event
"This opportunity to work with Mobile Legends is very interesting. In terms of production, this is the best commercial I've ever done," said Timo Tjahjanto, Director of the short film Mobile Legends, Winter Clash.
"For the concept of this film itself, I want to describe what users feel when playing games into this short film, and I hope that all Mobile Legends users in Indonesia can feel the same way," he continued.
PROMOTED CONTENT
Featured Videos