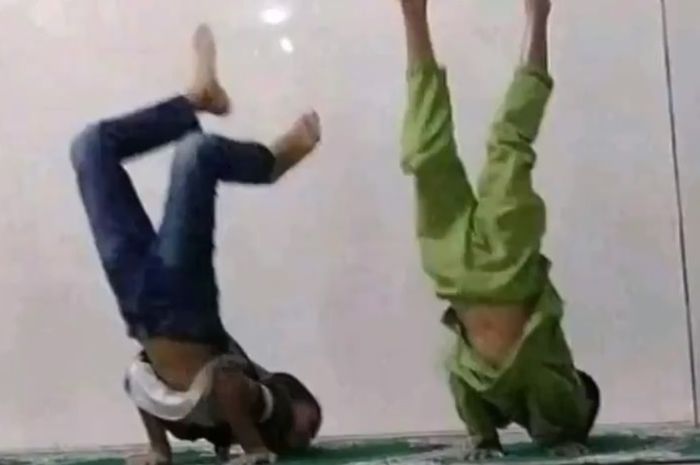 ScreensShot TikTok
Free Fire Boy Prostrate Action during Prayer
GridGames.ID – Children are an age group that is very vulnerable to being exposed to the negative impacts of the digital and gaming industries.
At the beginning of this month of Ramadan, there was a viral phenomenon on social media which showed a number of children performing a freestyle prostration typical of the Free Fire (FF) emote game.
Worst of all, these children performed FF freestyle prostration when performing prayers at the mosque in the prostration position.
Several Twitter, TikTok, and Instagram accounts have shared this eccentric prostrate video with criticism.
— Zhang Purnama CEO of Samsung (@rhinoxeros_) May 17, 2022
Also Read: Due to Covid-19, 2 teams from India can't take part in FFWS 2022
This FF freestyle prostration movement is a kind of push-up movement by lifting both legs up and both hands holding the body in the prostration position.
Actually the Free Fire emote is one of the game items that allows characters to make unique and special moves.
However, some unsupervised children abuse this emote when worshiping at the mosque.
Also Read: Egyptian Singer and Actor Become the First Arab Character in Free Fire
Seeing this bad phenomenon, Garena as a developer and publisher of FF games does not just stay silent.
PROMOTED CONTENT
Featured Videos