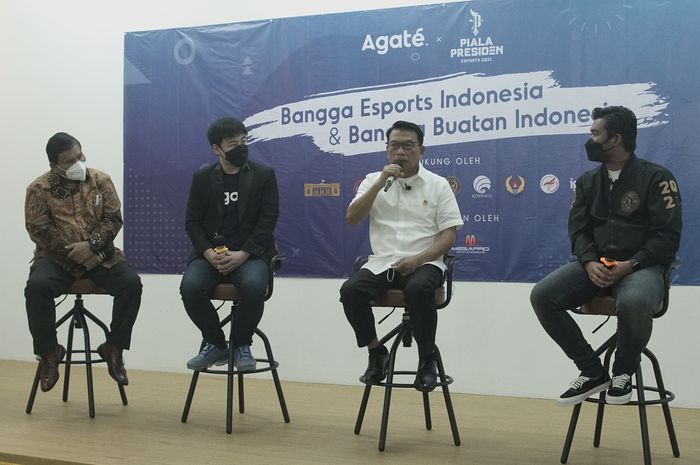 PPE 2022 committee documentation
(left-right) Assistant Deputy for Access to Capital for Tourism and Creative Economy, Coordinating Ministry for Maritime Affairs & Investment, Suparman; Agate CEO Arief Widhiyasa; Indonesian Presidential Chief of Staff Moeldoko; Head of PPE 2022 Organizer Rangga Danu Prasetyo
GridGames.ID – The Indonesian Government's support for the game industry, especially local games created by the nation's children, is getting bigger.
This is evidenced by the Presidential Chief of Staff General TNI (Ret.) Moeldoko visiting the game producer company Agate in Gedebage, Bandung City, on Tuesday (16/11).
The arrival of the Indonesian Presidential Chief of Staff is part of a series of organizing the 2022 Esports Presidential Cup which is currently being held.
Moeldoko, who was accompanied by the Chairperson of the 2022 Esports Presidential Cup Organizer Rangga Danu Prasetyo, was then welcomed by the CEO and Co-founder of Agate Arief Widhiyasa.
Also attending the visit were Assistant Deputy for Access to Capital for Tourism and Creative Economy, Coordinating Ministry for Maritime Affairs and Investment, Suparman.
Also Read: 2022 Esports President's Cup Presents Local Game Battle of Satria Dewa
In addition to discussing various things about the ins and outs of the local game industry, Moeldoko also had a dialogue with players engineer Agate about the game creation process.
PPE 2022 committee documentation
The Chief of Presidential Staff of the Republic of Indonesia Moeldoko saw the process of designing and making games by Agate engineers
He was impressed by Agate's mastery of digital gaming technology and infrastructure, which is considered capable of competing with international game producers.
Moeldoko emphasized the importance of cross-sectoral synergy, between the government and game industry players, to be able to overcome various challenges and obstacles in the development of local games to the fullest.
"The government, in this case the relevant technical ministries, continues to make various efforts such as equalizing game developers, local game certifications, as well as organizing various programs ranging from coaching, facilities, and incentives, in order to encourage the growth of the domestic game industry," said Moeldoko, who also took the time to himself to play one of the games made by Agate, namely Road to Anfield.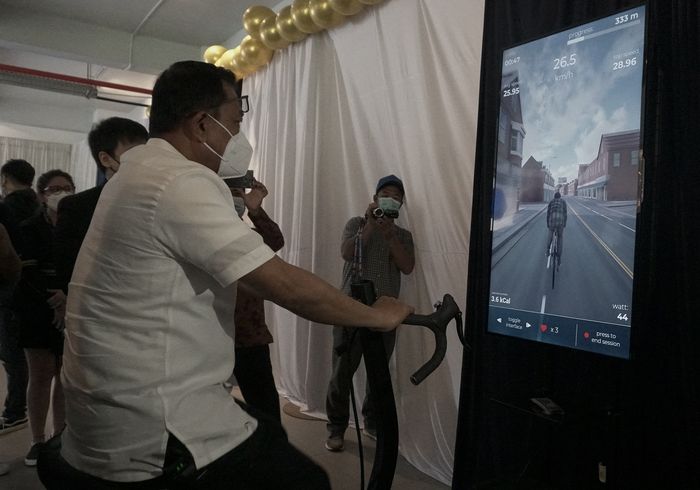 PPE 2022 committee documentation
Indonesian Presidential Chief of Staff Moeldoko playing a simulator game
Read also: IGDX will be held again as a forum for local developer development
PROMOTED CONTENT
Featured Videos