You can expect the excitement to see Young CEO Riku Tazumi from the Nijisanji VTuber agency play Mahjong against their three Livers.
Starting from a video trailer published on the official Nijisanji channel. Nijisanji CEO Riku Tazumi announced that they will have a three-liver match against mahjong which will be broadcast on Nijisanji's official channel on September 9, at 20:00 Japanese time (JST). This broadcast is only limited to members subscribed to the Nijisanji channel.
About the CEO Riku Tazumi
Riku Tazumi is the CEO of Nijisanji and the founder of the Ichikara Company which oversees the Nijisanji agency itself. Although he is a 24-year-old CEO (currently) he is often the subject of jokes by his own agency's livers (Just like the CEO of Hololive Agency, Motoaki Tanigo AKA Yagoo).
He became more and more famous after finally starting (his joke debut) as a 3D VTuber and releasing his own merchandise, which sold incredibly unexpectedly. And this time, he will participate in playing mahjong with 3 livers which are members of his own agency.
Profile of Yashiro Izuku, Maimoto Keisuke, and Kenmochi Touya co-starring with the young CEO
The three contestants in this mahjong match are their agency VTubers who are quite experienced in playing mahjong. The three contestants are Yashiro Izuku, Maimoto Keisuke, and Kenmochi Touya.
Maimoto is an uncle-like Liver who comes from a village living in rural Japan. It is known through his confession that he owns rice fields in the village so that the role of Vtuber he takes is not so deviated from his situation.
Maimoto himself is better known for his relationship with fellow VTubers from other agencies, namely Oozora Subaru from Hololive with VTuber and Illustrator from Oozara Subaru's character, Shigure Ui. Maimoto once said that he would retire from the YouTube world if he had never collaborated with Subaru, because his collaboration with Subaru raised Maimoto's prestige, which at that time was dim. This made him extremely grateful to Subaru, and with Shigure Ui, they seemed like mother and uncle to Oozora Subaru.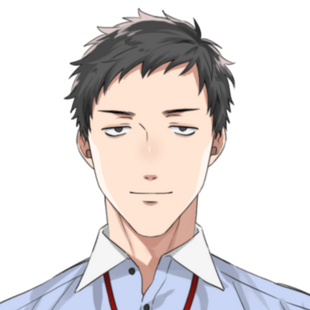 He is better known for his role as a vtuber with the avatar of an office worker as well as a member of the family unit (Dokuzuhonsha) where he himself has the role of a father, Dola as a mother, Honma Himawari as an older sister and Kuzuha as a younger sister.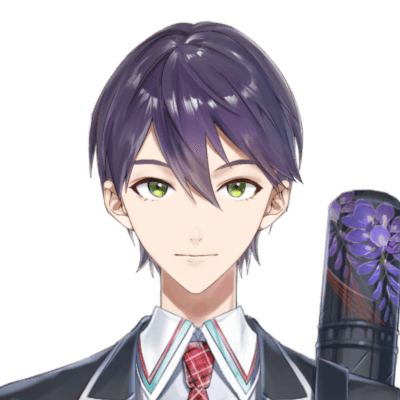 He is a Vtuber with a background story of school children who are members of the kendo club at his school. Kenmochi Touya is better known as the person who openly announces that he is Lolicon and often clashes (casual) with VTuber illustrator Shigure Ui who is also the illustrator mother of VTuber Oozora Subaru from Hololive.
The three livers above will compete to play Mahjong against Riku Tazumi as the CEO of the Nijisanji VTuber agency. It is known that the three livers have excellent mahjong skills and cannot be underestimated… although occasionally they make mistakes and fail miserably, adding to the excitement of their broadcast, but in essence, they cannot be underestimated.
Mobidachi who are already members of the Nijisanji channel membership can watch their mahjong match broadcast on September 9, 2022 at 20.00 JST. For Mobidachi who are not yet a member of the Nijisanji channel membership, they can buy a membership on the Nijisanji channel for Rp. 20,000 which can be paid via Google Wallet or via a debit card.
To enjoy the most updated articles about Vtuber both in Indonesia and abroad, Mobidachi can also keep an eye on the Vtuber Corner at otaku.mobileague.id.
(Visited 397 times, 1 visits today)