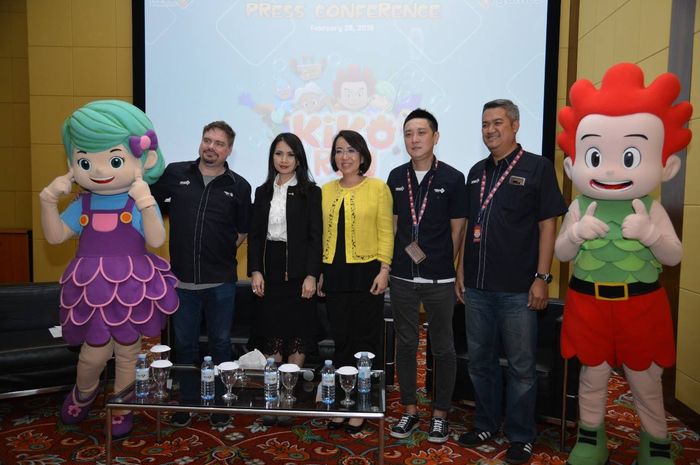 MNC Animation
MNC Games with Liliana Tanoesoedibjo and the cartoon series character Kiko, at the launch of the Kiko Run game (28/2)
GridGames.ID – Technology is growing rapidly at this time.
And this is one of the reasons why MNC, one of the major media in Indonesia, does not want to be left behind, especially in the context of gaming.
Today (28/2), MNC Games is proud to announce the launch of its newest game, Kiko Run, at MNC Studios, Kebon Jeruk, West Jakarta.
This game is taken from the character of the children's cartoon series, Kiko, where the cartoon series is also the work of MNC Animation, which has been broadcast on the RCTI television station since 2022.
Also Read: Try it! Fly Balloon, The Most Difficult Game Ever in HAGO

MNC Animation
Kiko animated series made by MNC Animation
MNC Animation's vision is to make Kiko the best local animated CGI in Indonesia.
In order to realize this vision, MNC Games made a breakthrough in the world of mobile games by using Intellectual Property (IP) made by MNC Animation itself.
Kiko Run is an action mobile game that runs endlessly in an underwater world, just like the storyline in the cartoon series.
Liliana Tanoesoedibjo as CEO of MNC Games also attended the launch of the Kiko Run game.
PROMOTED CONTENT
Featured Videos