The departure of local Vtuber Akuma Momo is quite painful because their idol can stop suddenly even though there seems to be no obstacle to work
In a short time, local indie VTubers, such as Mia Casyana, and Prof. Harunozika, quit the VTuber world in no time, and the departure of local Indie VTuber Akuma Momo reinforces how painful it is to be left by a local VTuber we love.
Even though he is not the first VTuber to officially end his Vtuber activity, Akuma Momo is quite successful in attracting the hearts of his fans and dares to be different from some decent Indonesian VTubers."Seiso". Formed as an ignorant demon queen who wants to rule the world, Akuma Momo managed to become a figure that made an impression on the hearts of his fans, as well as many of his fellow VTubers.
Very unexpected stop announcement
Before he announced his retirement from his activities as a VTuber, he still had time to do a live broadcast in the form of drawing casually while telling stories with his fans who would later announce something at the end of the broadcast.
No one expected that the drawing and casual talk broadcast would lead to an announcement that he would stop his activities as a VTuber and announce his final broadcast which would be held tomorrow after the casual drawing stream ended. The announcement of course immediately shocked his fans, especially seeing that Akuma Momo is a VTuber who has a fairly smooth donation flow.
In the end, the fans of Momo had to accept that their favorite VTuber had to stop because they were called back to their hometown to the demon world. Akuma explained that actually he only went to the demon world for 3 days, but the conversion of a matter of days from the demon world to the real world took more than a century.
Although fans understand that this explanation is part of Akuma Momo's character settings, they are aware that there are more important things that Akuma Momo has to do which results in him having to stop continuing his activities as a VTuber. Playing with the settings that Akuma Momo has given, the fans finally accept the reality and respect Akuma Momo's decision to stop. Akuma Momo then held a farewell broadcast, the day after the broadcast ended.
Some fellow VTubers had to calm down to hear Akuma Momo's announcement
In addition to fans, Akuma Momo's colleagues also announced that they were taking a break, canceling their broadcast plans due to shock at the announcement.
Evelyn
This indie VTuber, who now has Junior Vtuber, is a friend of Akuma Momo's VTuber. Hearing the news that Akuma Momo will stop his VTuber activities in the near future. Evelyn immediately announced that she was canceling her upcoming broadcast and asked for permission to take a break to calm down and not interact on social media until her feelings calmed down.
In the middle of the night, Evelyn did a guerilla broadcast, as if an expression to convey her sad feelings, didn't say much and only read the comments of fans who shared the sadness of the shocking announcement.
The broadcast lasted until noon non-stop with a duration of about 15 hours, although the archived video only lasted 12 hours.
Even though the midnight guerrilla broadcast was only colored by Evelyn, who occasionally sobbed, playing the tinkling of bells while reading the audience's comments. Evelyn's mood gradually improved as the days went by thanks to the fans who accompanied Evelyn until the morning and started responding and replying to her fans' comments and starting to joke around with her chat fans.
The fans even faithfully accompanied Evelyn who eventually fell asleep, trying to get other fans to stop donating so that Evelyn, who was sleeping, was not disturbed by the notification sound which was claimed to be quite loud. In the end, fans were satisfied that they had been able to lift Evelyn's mood, who had been sad all night.
Jaret, Ghosty Comic the Khilaftuber
The character from the Ghosty Comic comic artist, Jaret is a VTuber who is new to being friends with Akuma Momo and managed to get a positive and entertaining impression from his affectionate interactions with Akuma Momo. Received news that his new close friend would stop in the near future. Postponed the release of his Live2D broadcast to next week. Jaret also revealed that the news made him unable to focus and wanted to dedicate the remaining time he had to be with Akuma Momo who would leave in the near future.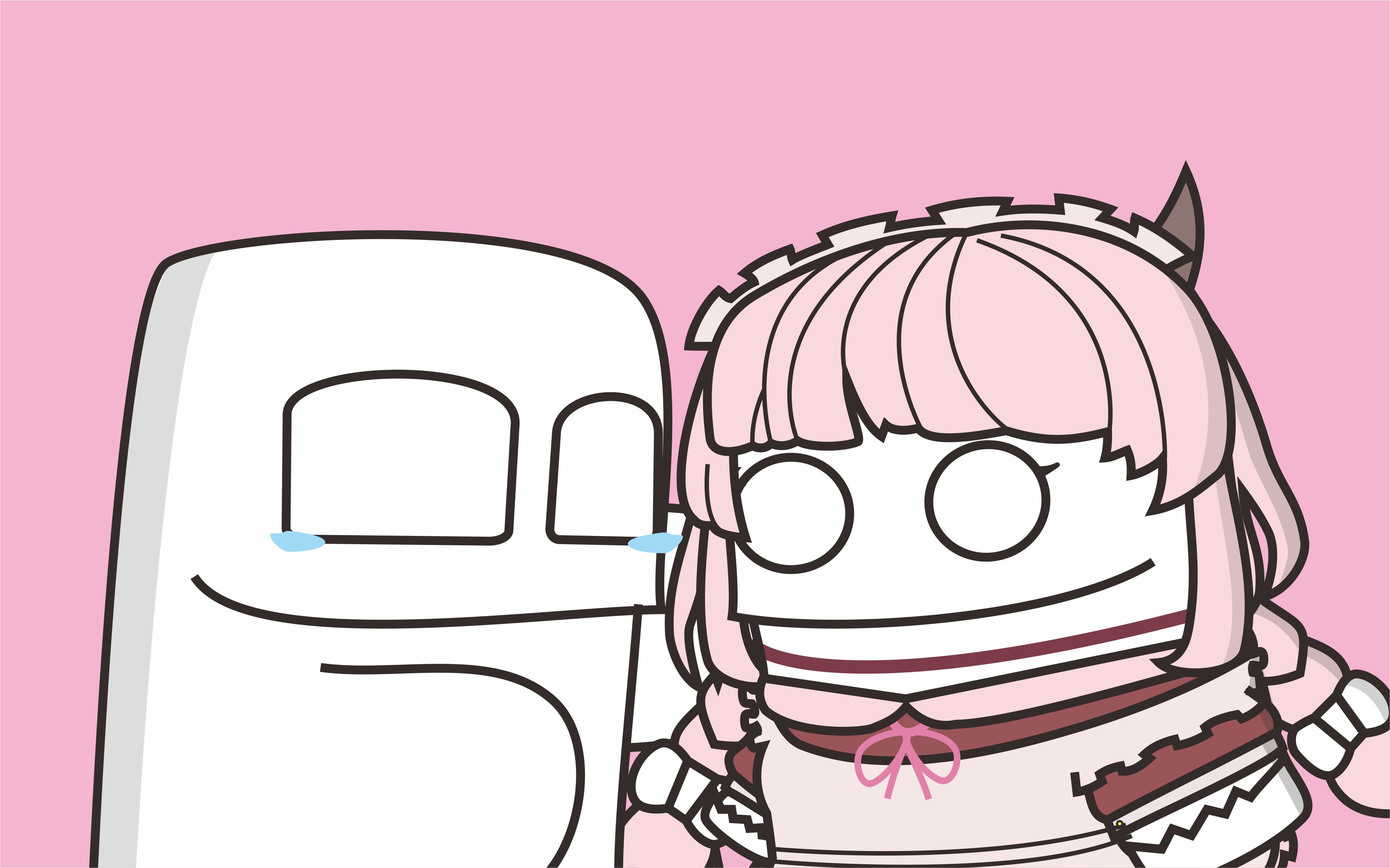 The Farewell Broadcast was lively even though it ended with Akuma Momo sobbing
On the promised day, the farewell broadcast went lively. Akuma Momo filled his farewell broadcast by chatting with his fans, annoyed because the donations were too heavy and bothered him who wanted to give a speech, read statements or statements given through marshmallows, and watch video clip submissions by fans or his own cover song that was presented. for his fans.
Many peer VTubers also came to visit on Akuma Momo's broadcast, including Jaret, Evelyn, Nalla Aquiella, Ethel Chamomile, Raelaveire, Taiga Okamori and Zen Gunawan, a VTuber from local Vtuber agency Mahapanca. They chatted with each other with Akuma Momo and added to the boisterous atmosphere, especially since Jaret and Zen Gunawan had acted like young men who conveyed their heart to their idol through a cover song.
Momo's Last Message, don't forget her
At the end of the event, Akuma Momo tried to read all the donations that had been given to him. Although it was hard to end his final farewell broadcast, After pleading to stop the donation, Akuma Momo began to give his final message.
With a chat column filled with the hashtag #ThankyouMomo. Akuma Momo sends his farewell message, thanks everyone who has accompanied him all this time, admonishes fans not to act strangely after Akuma Momo's departure, gives your support to their favorite indie Vtuber. Hope the indie VTuber community in the world can grow and lastly.
"Don't forget Momo."
#Momotsukare
#ThankyouMomo
To enjoy the most updated articles about Vtuber both in Indonesia and abroad, Mobidachi can all follow Vtuber Corner we at otaku.mobileague.id
(Visited 602 times, 1 visits today)