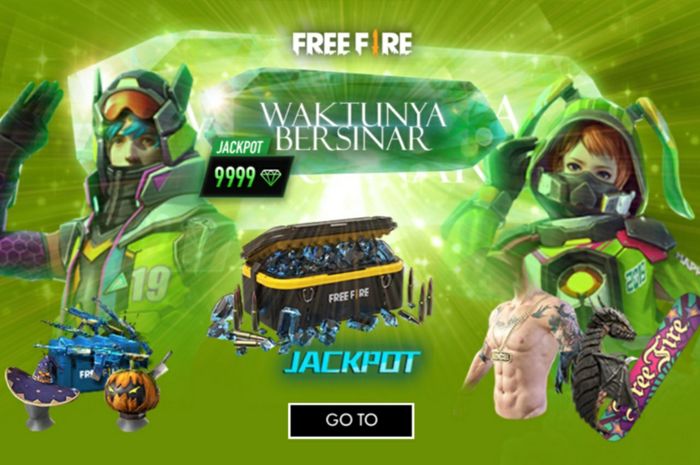 GridGames
Free Fire diamond spin event
GridGames.ID – It's time to shine! Wow, Free Fire presents a new event starting today, by spinning as much as possible using diamonds to get the jackpot.
To do this, visit the event page via the in-game news tab, then use 10 diamonds for 1 spin and 100 diamonds for 10 spins.
There are new features too, you know. You can use Superspin, that is, with 1 spin using 50 diamonds, then you have a 10 times greater chance of getting the jackpot.
Also Read: Duh, Antenna and Aim Cheats Still Work on Free Fire! How could that be?
You also have the opportunity to win a jackpot of 9999 diamonds and other attractive prizes in the Free Fire game.
Every 1 spin, the jackpot will increase by 1 diamond. The jackpot will be reset to 1000 diamonds if a player wins it.
You can claim bonus prizes if you reach 50, 100, and 200 total spins.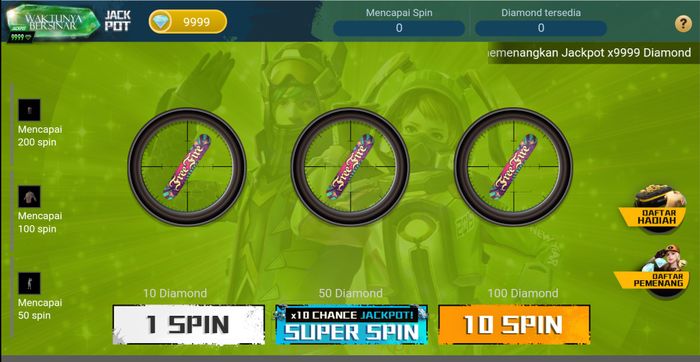 GridGames
Spin using diamonds in Free Fire
In addition, there will be a Star of New Year Bundle, Black Dragon Backpack, Starry Night Surfboard, 3000 Gold and others, depending on the icon that appears from your spin.
If you get the same fashion gift or permanent collection, then the prize will be changed to 1x Treasure Map.
Also Read: Both are Battle Royale genres, here are the differences between PUBG and Free Fire
Later, the prize will be sent to your inventory. Restart the game first after participating in the spin with diamonds, and immediately check the in-game mail to see what prizes you get.
The in-game mail will only display a list of the gifts that you get, you can check "Collection", "Vault" and "Loadout" to see the prizes.
Jackpot winners and other prizes will also be announced on the official Free Fire website.
PROMOTED CONTENT




Featured Videos