GridGames.ID – The Microsoft Store has just confirmed that Crash Bandicoot 4 will have in-game purchases or microtransactions.
There is no news about the in-game purchase, whether it's just a cosmetic or an upgrade item.
Judging from Nitro-Fueled, the previous Crash Bandicoot series which had a racing genre, it seems that the in-game purchases in Crash Bandicoot 4 are just cosmetic.
If you visit Crash Bandicoot 4: It's About Time on the Microsoft Store page you will see "+Offers in-app purchase".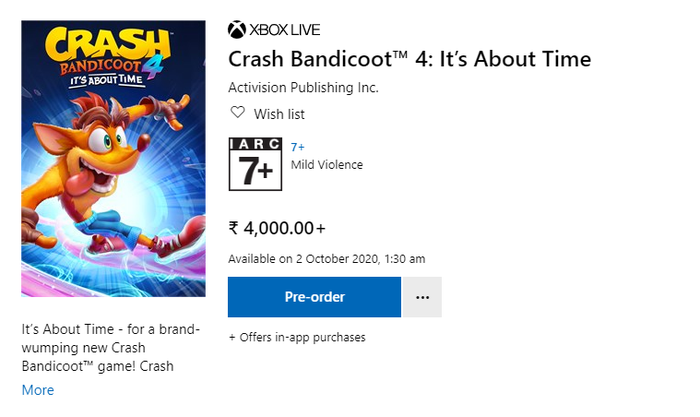 Microsoft Store
Crash Bandicoot 4: It's About Time