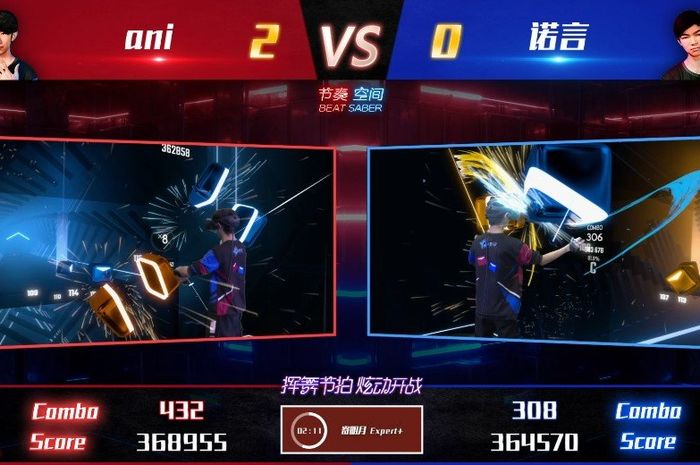 Twitter/@ZhugeEX
Beat Saber eSports Tournament
GridGames.ID – The development of eSports is increasingly visible thanks to technological advances that support it.
Rapid technological developments make games with the support of VR technology capable of presenting eSports championships.
One of them, the Beat Saber World Cup which is held every year.
Also Read: Beat Saber Multiplayer Finally Released on PC and Oculus Quest, But…
Not long ago, senior analyst at Niko Parners provided information via a tweet on his official Twitter account @ZhugeEX.
Beat Saber VR had an esports tournament in China last week, run by NetEase, the publisher of the game in the country.

Nearly 800,000 people watched the event and there was a prize pool of RMB 100k.

The event was broadcast in mixed reality both live to the audience and online. pic.twitter.com/XGuJZM4yLm

— Daniel Ahmad (@ZhugeEX) October 20, 2022
He said the eSports competition which was run last week by NetEase generated 800,000 spectators with a total prize of RMB 100,000 (equivalent to Rp. 219 million).
The pandemic that has begun to subside in China allows them to broadcast eSports offline and online.
The competition originally started on July 25 using 1000 VR Arcades located in 100 cities.
More than 3000 participants took part in the VR competition and the 10 participants with the top scores were entitled to advance to the finals.
Also Read: Colonicle, the First FPS Game Using VR Mobile in Indonesia
PROMOTED CONTENT
Featured Videos