Speeding up the time it takes your Internet browser to access a web address seemed impossible a few years ago. Today, there are many ways to optimize this process through the use of specialized applications.
Many people face problems while accessing a certain website. This might be due to a problem with the website server. But sometimes it may be the fault of the Internet service provider where usually DNS server updated for a long time.
One application that can help you find the best DNS to shorten loading times for all web pages is DNS Jumper. This small app has a very nice set of features which can be accessed and used through a user-friendly layout.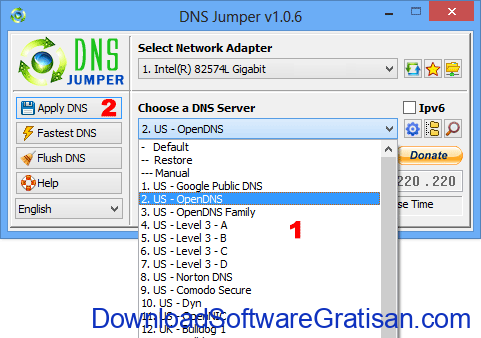 Portable apps
The great thing about this app is that you don't need to install anything, just archive extract and run the main application. This application does not leave any traces in the Windows registry.
Plus you can copy it to a pendrive or other device and take it with you whenever you need to need the best DNS while browsing.
Faster web loading
Don't expect the download or upload speed to increase as this is not the main purpose of DNS Jumper. But you can expect all related online content to load faster including file downloads as well as regular web pages.
Different DNS Service Options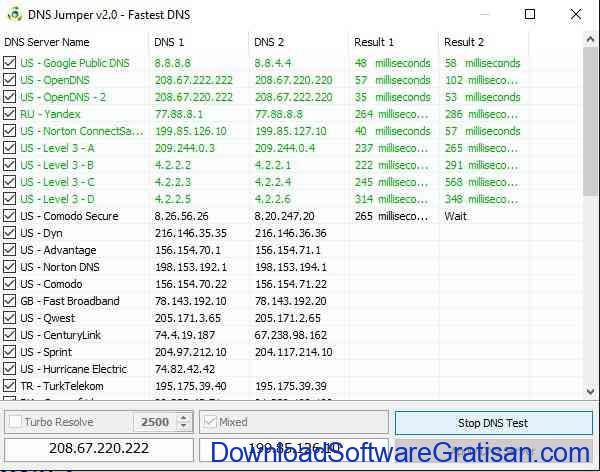 There are many free DNS services supported by this app and you can choose one from the list. If you want to enter the service address manually, you can do it in this app.
The neat feature of DNS Jumper lets you add new entries to the list in just a few seconds. All you have to do is enter the IP address, name the server and you're done.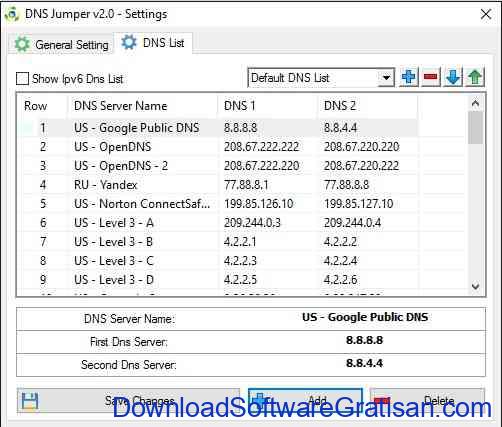 Find the fastest DNS server
If you're in doubt about which DNS server is faster, there's a little button you can use to find out. This feature is called 'Fastest DNS', when pressed, it will automatically analyze all the services in the list and then display the loading times so you can choose the fastest one.
Efficient app
The fact that the app is so easy to use and has so many useful features, including 'Backup' or 'Flush DNS', as well as an impressive list of free DNS servers, DNS Jumper is definitely one of the best apps in its category.
Why you should use DNS Jumper
DNS Jumper can help you access blocked websites.
Increase your security by using a secure DNS server such as Google's public DNS.
It can protect your children from inappropriate sites like porn sites. (Just use Family safe DNS like "Newsletter")
Can speed up your browsing (use fast DNS)
Changing DNS with just one click
Now DNS jumper supports IPv6 and many innovations, such as : you can group DNS addresses. And one more thing DNS jumper is a Portable application (no need to install) and of course it's free 🙂