7 VTubers gathered and built VShojo, a VTuber agency, to accommodate their activities as VTubers. But why does this other agency attract the attention of so many people?
The famous VTuber EN, who often acts on the Twitch and YouTube platforms, announced that they had formed an agency that would accommodate their activities as VTubers. The members who are members of the agency named VShojo are Project Melody, IronMouse, SilverVale, Zentreya, Realsya Nyanner, Froot, and Hime Hajime!
What does Mobidachi need to know about this agency? We have detailed several points regarding the agency that caught the attention of International VTuber fans.
1. Five of the members of VShojo are famous VTuber EN Indie.
Project Melody, IronMouse, SilverVale, Zentreya, Realsya Nyanner are 5 EN VTubers who have successfully gained a name among International VTuber fans. Although absolutely no one thought that the five VTubers had gathered and formed an agency that sheltered them, considering that they were already quite well-known as Indie VTubers.
With the joining of the five famous VTubers, of course, their income which they can usually fully enjoy must be distributed to the agency that oversees them. But fans also speculated, doing everything indie is quite inconvenient and they (VTubers) want to focus more on their activities as VTubers and other parties to help them in other things.
2. The five famous VTuber EN members will also get new appearance costumes from their original avatar models
In addition to the two new members, Hime and Froot. 5 VTubers, who have been VTubers from the start, are rumored to be getting new costumes as a celebration of themselves becoming part of the VShojo agency. Nyanner, one of the VTuber VShojo talent members, announced this on his YouTube channel.
3. Himeji Hime is speculated as a famous YouTuber
We cannot speculate on the identity of Himeji Hime, except for hints from his introductory sentence on the agency's official website.
4. VShojo Agency name is known to be a Pun (wordplay)
The agency name VShojo comes from two words combined, namely the letter "V" which stands for the word Virtual, and Shojo which is the Japanese romaji pronunciation which means virgin. So if the two words are combined it means "Virtual Virgin".
But other terms can be present if the agency name is pronounced directly. VShojo, if pronounced in Japanese it will sound, Bishojo because there is no pronunciation of the letter V other than being replaced with the pronunciation of the letter B in Japanese. Bishjo in Japanese can mean pretty girl / handsome / charming.
5. The way the VShojo agency works is more like the Upd8 agency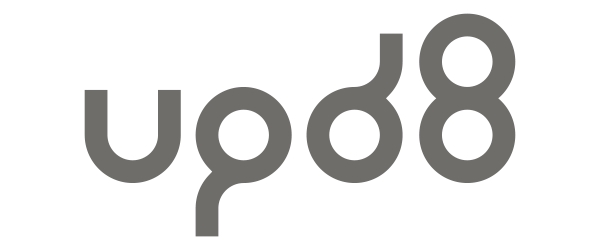 Quoted from the Hollywood Reporter, the VShojo Agency has a policy Talent First Company, where companies prioritize the welfare of their talents and not restrict their freedom to create content they love. Like Upd8, this agency will focus more on accommodating administrative interests, promotions, endorsements, deals and collaborations for their talents. So that VShojo talent VTubers can focus more on their activities to create content as a VTuber.
Although not a few fans are worried, other fans are optimistic that the age of the VShojo agency will not end like Upd8.
6. Freedom from VShojo, means Melody is still creating content on the Chaturbate platform
It also means Project Melody, VTuber which is also Cam Girl will still continue its "adult broadcast" activities on the adult platform Chaturbate even though it is under VShojo affiliation.
7. VShojo is speculated to have been established to strengthen legal defense after the legal problems that Melody had faced.
With the establishment of a corporate agency that oversees them, they can delegate legal claims and defense matters that may occur to VTubers so that they can focus on carrying out their activities as VTubers. The incident where Melody was sued by the creator as well as the initial designer of the Melody avatar model, Digitrevx is said to be one of the triggers for the formation of an agency that can help them in legal matters.
Those were 7 things about the new VTuber EN agency that caught the attention of VTuber fans. What do you think Mobidachi guys?
To enjoy the most updated articles about Vtuber both in Indonesia and abroad, Mobidachi can all follow Vtuber Corner we at otaku.mobileague.id
(Visited 263 times, 1 visits today)